72V 150AH Lithium Ion Battery for E-mobility/ Electric Vehicle/ Golf Cart
Bonnen Battery EV Batteries use a much higher quality lithium compared to competitors. Our engineers have design and tested a complete battery system that replaces outdated lead acid batteries. Easy installation and the batteries require ZERO Maintenance. There is no need for multiple chargers and lengthy installation. Complete systems drop into the same location of the original battery system.
More than 6 years life cycles

Lighter weight & better performance

No more acid on your garage floor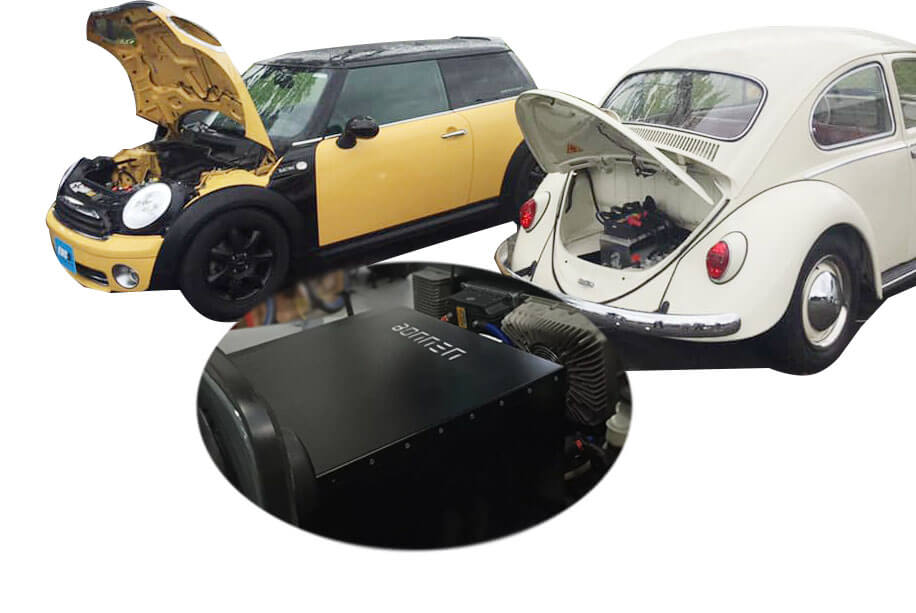 Project
Parameter
Voltage Range
60V—84V(72VRated)
Battery System Whole Energy (KWH)
Rated:10.8kWh
Battery System Whole Capacity(Ah)
Rated :150Ah
Capacity difference for Modules(Ah)
≤1.5Ah
Battery system Working Temperature
Discharge -20~55℃,Charge -10~55℃
Battery system Surrounding environment relative humidity
5%~95%
Battery system storage Temperature
-20~25℃(3-6 Month,50%SOC)

-20~45℃(1-3 Month,50%SOC)

-20~60℃(≤1 Month,50%SOC)

Battery system Max. charging current
100A
Battery system Max. Instance  discharging current               (10s)
300A
Battery system standard discharging current
100A
Battery system instant discharging current (Max.)      (30s)
250A
Battery system Max. Continuous discharging current          (30min)
100A
Insulation Resistance Testing( Ω)  (Main positive&Main Negative VS Battery case
≥20MΩ
Cooling system
Air Cool
Low internal resistance
Methods of reducing the internal resistance:
**Using carbon coated aluminum foil
**Multiple electrode tab design
**Increasing the width of electrode tab
**Coating PVDF on battery separator
**Pore-creating artificially
Long lifespan
Usable for more than 2,000 charge-discharge cycles
> 4 times than lead acid battery
Excellent performance in high and low temprature
Usable in extremely cold and hot environments (-20 to 60 ºC)
Accept customization, From 3.2V to 144V ,  From 10Ah to 200ah
Warnings
Never connect the positive and the negative of the battery with metal
Never ship or store the battery with metal
Never cut or puncture the battery
Do not expose the battery to water
Do not expose the battery to fire & high temperature
Storage &Non Use
Storage in a dry place with temperature of not exceeding 30°C
For long term storage keep battery charged 30%-50% of capacity
Do not storage battery with metal
Use terminal post covers to prevent any short circuit circumstance
Additional Product Information
The Lithium battery makes every attempt to verify that its products are used and designed for your application. For additional questions or concerns, please contact with Bonnen or your distributor.