(Last Updated On: 08/05/2023)
48V 150AH LiFePO4 Lithium Ion Battery for Solar/Home/Telecom Storage
3U standard backup battery is based on Lithium iron phosphate battery of Bonnen battery. It has been designed to provide backup power for telecom equipment or energy storage system in household. It has excellent safety, high energy density, long lifetime, very nice temperature performance, green power newly of excellent safety and high reliability.
More than 10 years life cycles

Wide operating temperature range

Safety Protection: Overcharge protection, Over discharge protection, Short-circuit protection

Low self-discharge, can long time storage

Green Energy without contaminants
No.

Item Name

Basic parameter

Nominal characteristic

1

Nominal voltage[V]

48V

2

Capacity [C/5][Ah]

150Ah

3

Energy[ C/5][WH]

7200Wh

4

Dimension

3U

Width[mm]

450

Height[mm]

222

Length[mm]

482

5

Weight[kg]

63±0.5

Electric characteristic

6

Work Voltage Range[V]

40V~55.5V

7

Charge voltage[V]

55.5 V




(Float charge:51.75V, Boost charge: 54.75V)

8

Max charge current

150A

9

Max. Output power[W]

7200W

10

Recharge time[h]

0.2C*6hr (standard)

11

Discharge current at the various back up times

1h

1C

2h

0.5C

4h

0.25C

Operating conditions

12

Lifetime @+25℃

>10 years

13

Cycle life[0.2C, 80%DOD,+25℃]

≥ 6000

14

Operating temperature

Charge :0~45℃;

 Discharge:-15~55℃;

15

Storage temperature

-10℃~45(<1months,20%~60%SOC);

-10℃~25(<3months,30%~60%SOC);

16

EMC standard compliance

EN 61000 chapter

17

Protection class

IP20

18

Maintenance

Charge the battery half a year when in storage
Bonnen Home Energy Storage System can work with Victron/ Goodwe/ Growatt/ SMA/ MUST/ SOROTEC, etc inverters as follows.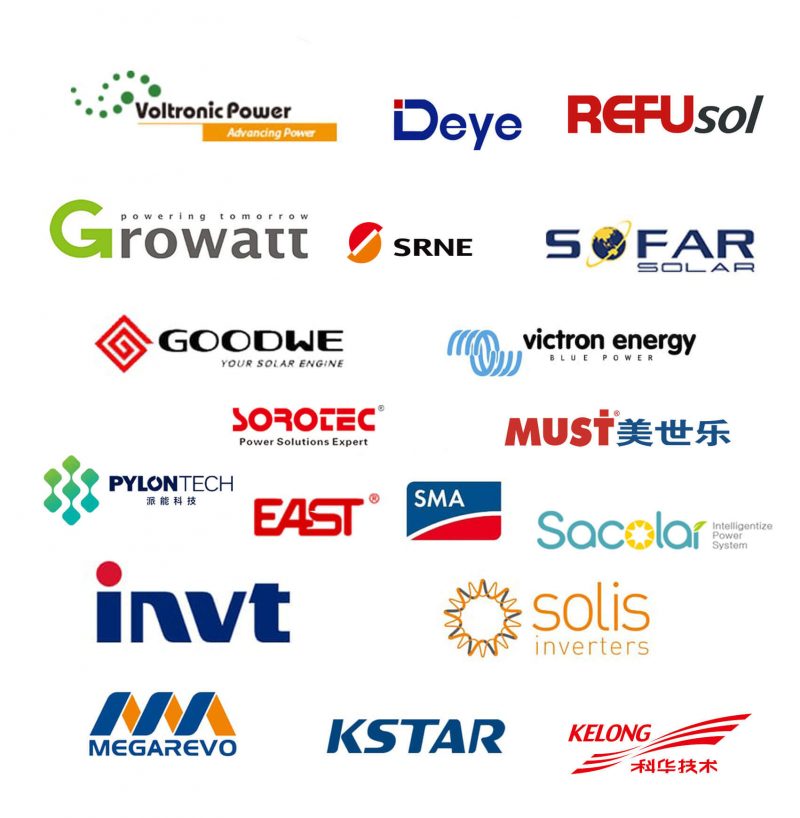 Application
Telecom Basic station

Data center

Telecom Outdoor cupboard

solar hybrid system

Home energy storage system
Feature
ETSI standard19inch 5U rack-mount design

Build-in battery control for efficient operation

Comprehensive communication

Compatible with standard telecom equipment. Support parallel connection between batteries.
Advantage
More cabinet for value generating equipment

Less weight for pole mounted sites

No active cooling system required

High operational reliability

Lifetime more than10 years at +25℃

Optimal management

ROHS compliance
Battery management System function
Current detect at charging and discharging

Hardware protection

Discharge control

Charge control

Cell balance

Cell voltage detect

Temperature detect

Communication(RS485/RS232)

PACK voltage detect

Fault alarm
Communication
Communication interface(RS485/RS232),battery operating state (current, voltage, temperature )
Warnings
Never connect the positive and the negative of the battery with metal

Never ship or store the battery with metal

Never cut or puncture the battery

Do not expose the battery to water

Do not expose the battery to fire & high temperature
Storage &Non Use
Storage in a dry place with temperature of not exceeding 30°C

For long term storage keep battery charged 30%-50% of capacity

Do not storage battery with metal

Use terminal post covers to prevent any short circuit circumstance
Additional Product Information
The Lithium battery makes every attempt to verify that its products are used and designed for your application. For additional questions or concerns, please contact with Bonnen or your distributor.
1): Are you a manufacturer or a trader?
Re: We are an expert in lithium battery manufacturer. We have successfully provided all kinds of comprehensive lithium battery solutions to different counties for about 10 years.
2): What brand and chemistry of batteries do you use?
Re: We will use LifePo4 or NMC lithium battery cells for your solution. In order to guarantee the quality of performance. We normally use the cell or module from Tier 1 battery cell manufacturer in the world. For example, we will use the lithium battery cells from GOTION or EVE. GOTION is the lithium battery cell supplier of Volkswagen. EVE is the lithium battery cell supplier of Daimler.
3): Is there a discount available if I order large quantities?
Re: Yes, with more bulk size orders, prices will be cheaper.
4): Do you offer battery chargers?
Re: Yes, we do. Please mention a charger when sending an inquiry. Please be advised that our charger cost is not included in the price of the battery.
5): What is your company's intelligence like?
Re: Our company has ISO9001 certification. Most of our products are UN38.3, IEC62133, and CB certified.
6): When will my order be shipped?
Re: Normally 30 days after payment is received, but it can be negotiated based on order quantity and production schedule.
7): What is the quality guarantee period?
Re: 3 years!
8): Are the Lithium battery solutions waterproof?
Re: Bonnen Battery offers custom IP54, IP65 and IP67 levels. The IP67 level can at least ensure that the battery pack is immersed in water at a depth of one meter. This will not cause problems for a certain period of time.