(Last Updated On: 26/04/2022)
How to Custom Lithium Ion Golf Cart Batteries from Bonnen Battery?
For many years, golf carts were powered by petrol. However, they were noisy, more expensive to operate, and did not have a sustainable energy source. Now, there are three types of golf cart batteries on the market: lead-acid, AGM, and lithium-ion. Among them, as golf cart battery suppliers, we want to highlight the main trend- lithium-ion batteries for golf carts.
Why do we recommend lithium ion golf cart batteries?
Maintenance-free
More Energy Efficient
Less weight
Much longer life span, based on 3000-4000 cycles, that is to say can use for at least 8 -10years
Less expensive to charge
Sustainable energy, friendly-environment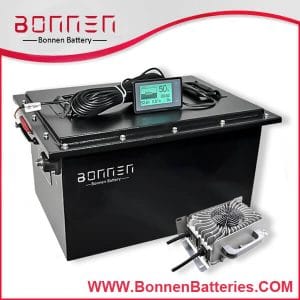 What do voltage and capacity (AH) represent?
Let's take a close look at Voltage in a battery pack. We usually use cars as a comparison because we are familiar with horsepower and miles per gallon (MPG). A golf cart's power is determined by the voltage of its battery pack. Fuel does not play a part. Accordingly, the voltage in a battery pack in a golf cart will be similar to the horsepower in a car. Based on this knowledge, we can determine that a 72V system (like 72V 100ah lithium battery pack) is more powerful than a 48V system (like 48v lithium ion battery 100ah), and a 48V system is more powerful than a 36V system. Generally, the more voltage the greater the acceleration. It "can" be more powerful, as we said. One of the main reasons for this is the controller inside the vehicle. Controllers determine how much amperage batteries deliver to them.
Well, capacity in a golf cart is like the gas tank in your car. It will determine how far you can travel on a single charge in an electric golf cart. The more amperage in a battery pack, the longer the distance range you can drive before having to charge. Surely distance range can also be affected by our factors, like the vehicle size, how many people it carries, the road conditions etc.
How to charge your lithium ion golf cart batteries?
There are two main types of battery chargers for electric golf carts.
There's an OBC (onboard charger) in your golf cart. You can use an extension cord to plug into any regular socket, we usually recommend at least AWG#16.
Some cars have an off-board charger in the garage that you can plug in when you get home.
Can I use the AGM/lead-acid charger to charge lithium ion golf cart batteries?
We're receiving many customers asking about this, and even some dealers may think it's workable. Bonnen engineers will absolutely say no. We'd like to explain why you cannot use the existing AGM charger to charge the lithium battery. AGM and lithium battery chargers have different charging modes. Lithium batteries are charged using the CC / CV mode of the charger. Initially, the battery is charged with a fixed current and then with constant voltage until the charging current reaches the predetermined value, and then charging ends.
Pulse constant current charging is the lead-acid battery charger mode. In the stage the charger lamp has been fully lit, the charger will continue to recharge the battery in a small current. Assume you use the AMG charger to charge it, lithium batteries will overheat if they are charged for a long time, resulting in lithium battery overcharging. It would be harmful to lithium battery life and could damage BMS. There is a risk of lithium battery explosion in severe cases. Because of this, please contact your distributor to recommend a matched lithium battery charger.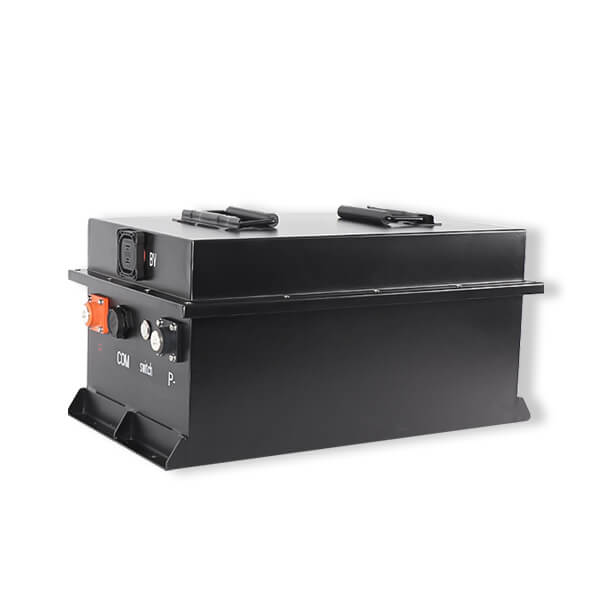 The measures will help us well-care for the lithium battery and even prolong its life span?
Only use the recommended charger for lithium battery, and charge the battery every time you used the battery. Do not charge till the lithium battery is fully exhausted.
Do not charge the lithium battery in an environment where the temperature exceeds 40 ° C. high temperature will degrade the battery capacity.
When the battery is not used for a long time, it's better to disconnect the connection between the battery and the whole vehicle and charge them every two months. This is to avoid over-discharge of the battery due to self-discharge of the battery or power consumption of the BMS.
As a dealer in golf carts and accessories, how can we custom lithium ion golf cart batteries from Bonnen Battery?
Bonnen Battery engineer team will get in touch with you within 24Hs after getting your inquiry.
Step1: Battery Specification Communication (1-3 days): Bonnen engineer will communicate all details like application, voltage, discharging current, charging current, IP grade, maximum case dimensions, etc. Is needed. Finally, the battery specification is confirmed.
Step2: Solution Drawing Design And Confirmation (3 days for first drawing): The Bonnen engineer team will provide the design drawing for you to review and confirm. We will amend it if you have any other comments. Three kinds of design drawings will be provided to you for free.
Step3: Prototype/ Bulk Manufacturing (30 days): The manufacture will begin according to the final solution drawing. It will take around 30 days to complete.
Step4: Shipping (Depend on distance): There are different shipping options available. Air shipping is fast but expensive. It's a wise choice for urgent orders. Sea shipping is the most economical shipping option, but it takes much longer than air.
If you are the wholesaler of lithium batteries, please contact us by email ([email protected]). We will provide professional battery solutions to you.